Meet Our Board of Directors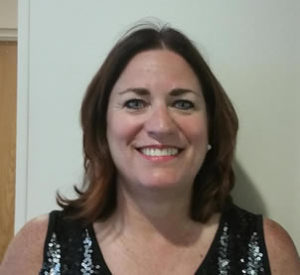 Chair
Patti Hammond, Solid Waste Authority of Palm Beach County
Patti has worked in the Solid Waste and Recycling industry for over 15 years at Solid Waste Authority of Palm Beach County (SWA) as the Education Manager. Under Patti's direction, her staff of five strives to educate students and residents about waste prevention and recycling through presentations, facilities tours, and special events. In addition, Patti has served as the Chair of the RFT Education and Conference committee since 2010, prior to that she was a committee member. With Patti's expertise she can make a difference in educating the RFT members. She looks forward to serving on the Board of Directors, where she can make a difference in recycling efforts that can affect our members and community.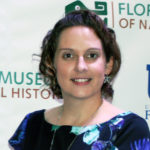 Vice Chair
Shelley Samec, Alachua County Solid Waste & Recovery
Shelley Samec graduated from the University of Florida in 2002 with a Bachelor of Science in Telecommunication. She began working for Alachua County as a Production Technician with the Public Information Office in 2005. In 2010 she transitioned into the world of recycling and waste management to serve as a Waste Alternatives Specialist in what is now the Alachua County Solid Waste & Resource Recovery Department. In this position she provides tours of the County's Environmental Park and Transfer Station, conducts community outreach and education to schools and groups, and attends local events to promote waste reduction and recycling. Ms. Samec also serves as the Chair of the Keep Alachua County Beautiful' s Great American Clean Up Committee, Vice-Chair of the County's Equal Opportunity Advisory Committee, is a member of the Kanapaha Botanical Garden's Spring Garden Festival Committee and volunteers with the Alachua County Coalition Against Human Trafficking. She also serves on the on the Education Planning Committee of Recycle Florida Today and looks forward to helping wherever she can in making a difference in the recycling efforts throughout Florida.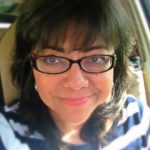 Secretary
Miriam Zimms, Kessler Consulting, Inc.
Miriam Zimms has over 22 years experience in solid waste management program development and planning. She has designed and managed comprehensive waste management (reduction, recycling, and composting) programs for municipalities, institutions, and private corporations across the Southeast. Ms. Zimms' extensive and varied background in integrating programs in both the public and private sectors makes her especially well qualified in the areas of strategic planning, project management, innovative program development, practical program integration, public and private partnerships, community relations, education and media programs that reverse the flow of resources and materials away from disposal facilities for recovery. Ms. Zimms' background in business allows for a creative and economic approach to applying marketing principles to solid waste management. Specifically, she brings expertise in marketing management, identifying the marketing environment, distribution and logistics, segmentation and targeting of industrial and consumer buyers, marketing research, project management and execution. Ms. Zimms' has applied these business marketing techniques by successfully implementing rural, suburban, and urban programs for single- and multi-family residential consumers and a variety of commercial, institutional, and industrial entities such as: airports, construction sites, electric utilities, entertainment venues, health care facilities, hotels-motels, industrial parks, libraries, military facilities, office complexes, outdoor special events, restaurants, school districts, and strip malls. Over the course of her career, Ms. Zimms has held the following positions: Director of Program Planning, Kessler Consulting, Inc., Waste Minimization and Recycling Manager for Florida Power & Light Corporation and the Recycling Program Development Coordinator for the Palm Beach County Solid Waste Authority.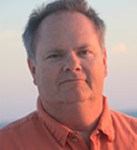 Treasurer
Chris Snow, Consolidated Resource Recovery
Chris Snow is the Vice President of Corporate Affairs for Consolidated Resource Recovery (CRR). CRR is a leader in yard and wood waste recycling in the State of Florida. Chris has over 25 years of municipal solid waste management experience in the areas of organics recycling, solid waste collection and recycling programs, disaster debris management, and capital projects planning and construction management. Chris has an undergraduate degree in Resource Management, and a Masters in Urban Planning from the University of Wisconsin – Milwaukee. Chris returns to the RFT's Board of Directors after taking a short break from many years of service on the Board, and is Chair of the Organics Recycling Committee.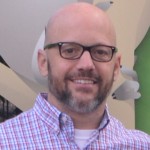 Director
Rusty Angel, Machinex Technologies
Rusty is the Southeast Regional Sales Manager for Machinex. He has over 22 years sales experience in industrial equipment with the last 13 of that to the recycling sector. In his current position, he assists customers in developing processing systems for single and dual stream, construction and demolition waste, MSW and front end processing systems for waste-to-energy facilities. He works with both the public and private sector in residential, commercial and industrial applications. His passion within the industry is being able to evolve as the industry does and staying on the leading edge of the technology trend to deal with the changing waste stream. He is a resident of North Carolina, but spends about 25% of his time in Florida citing that "Florida's recycling awareness and efforts have been of sincere interest to me and, frankly, I want to utilize some of what I learn here to help other states adopt the same vision". Rusty joined RFT in 2012 and has been actively involved in the organization ever since. He sits on the Education and Planning committee and is a regular presenter or moderator at our annual conference.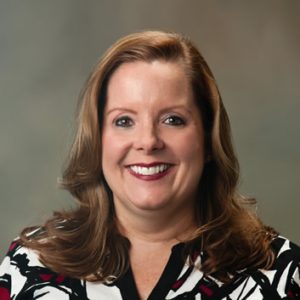 Director
Kim Brunson, Publix Super Markets, Inc.
Kim Brunson has worked for Publix for 32 years. Her career has led her through Retail, Corporate Purchasing, Information Systems, and Facilities. She currently serves as the Recycle and Solid Waste Manager for Facility Services, where she has spearheaded an 11% increase in Publix's corporate recycling rate over the last seven years. Her innovative Trash Into Cash campaign and implementation of Recycling Training and education programs have helped raise awareness and change behavior company wide. Kim's commitment to Publix's mission and treating the customer like "Queens and Kings" has earned her a solid reputation in her field.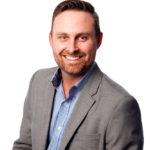 Director
Rob Eck, Sierra Container Group
Rob has more than 9 years of experience in the Solid Waste and Recycling Industry. He has a passion for working with people to help solve their problems and deliver creative solutions that can have long term positive results. This applies to both his professional and personal life and is the result of always treating others how they want to be treated. With a focus on People, Sales and Business Development Rob's ability to connect and collaborate has delivered value for countless customers. Rob currently serves on the Board of Directors for Recycle Florida Today and acts as the Communications Committee Chair. He is also an active member in the Future Industry Leaders Alliance (FILA) of the National Waste and Recycling Association. Rob holds a BS in Business from Wake Forest University where he graduated Cum Laude. He calls the Sunshine State his home where he lives with his wife, two children and lots of animals.
Director
Gina Hawkins, Keep Alachua County Beautiful
Gina is the Executive Director of Keep Alachua County Beautiful. Gina brings a practical approach to uniting citizens, businesses and the government finding solutions that advance our core issues of reducing waste and expanding recycling opportunities. Her 34 years of MSW experience, especially as Gainesville's coordinator of an award-winning recycling and volume-based solid waste collection system and a research associate at the Hinkley Center, plus an M.S. in resource economics, will bring a full complement of skills and knowledge, guidance for RFT to leverage its long history in recycling toward engaging members, and tools and educational opportunities for RFT members to meet their short and long term waste reduction goals.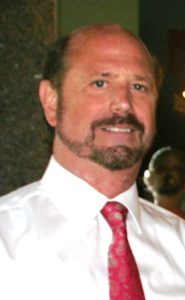 Director
David Hill, CycleLogic
Mr. Hill is the principal at CycleLogic Environmental Marketing and Consultation. He has more than 28 years in compost operations and marketing experience, with an emphasis on product management, market development and value-added positioning. His bachelor's degree is in horticulture and he has a master's degree in marketing.
Prior to starting CycleLogic, Mr. Hill was responsible for producing and profitably marketing between 75,000 and 85,000 cubic yards of ORGRO® brand compost per year, while managing this facility. Previously, he managed 3 yard trim composting facilities serving 5 counties in Maryland. As Project Manager, he was responsible for the production and marketing of greater than 160,000 cubic yards of compost per year for these combined facilities.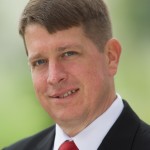 Director
Donn Githens, Goodwill Manasota
Donn Githens currently serves as the Vice President of Operations for Goodwill Manasota and in this role, reports to the President & CEO. Githens is responsible for the successful operation of GIM primary and secondary Goodwill GoodNeighbor Centers (GGCs), Transportation, Home Services, Titled Goods, post retail operations, as well as technical assistance, training, and leadership development. Additionally responsibilities include planning and developing donated goods operations activities using all available data, resources, and capabilities to insure continuous performance improvement within GIM. Previously the Director of Retail Operations for Goodwill Manasota, Githens was promoted in 2015 to his new role as a Vice President in the nonprofit organization. Before becoming employed at Goodwill Manasota, he held the titles of Director of Transportation and Attended Donation Centers and Regional Director of Retail Operations at Goodwill of North Georgia (Atlanta) for several years. Prior to that, he was the Director of Retail Operations for the Southern District of Goodwill Industries of the Southern Rivers. Githens earned a Bachelor's of Science from Florida State University and has graduated from Goodwill Industries International's Senior Leadership Program and the University of Georgia-Fanning Institute's Executive Leadership Program for NonProfit Organizations (ELPNO). He serves on the board for Recycle Florida Today and enjoys fishing, boating, and all the outdoor activities Florida offers. Githens lives in Sarasota Florida with his wife Jenny and sons Tommy and Patrick.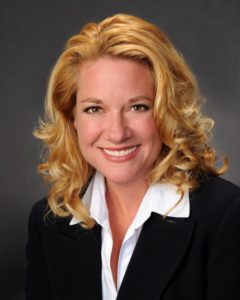 Director
Stephanie Kissinger, Waste Management
Stephanie Kissinger is a Public Sector Solutions rep for Waste Management, covering Southwest Florida. She has been a member of Recycle Florida Today for nearly five years and serves on the RFT Organics Committee. Stephanie is also the Past-President of her local Rotary club, currently serve on its Board of Trustees and am currently the Vice-Chairman of the Enterprise Charlotte Economic Council. She also currently serves and has served on several non-profit boards, chaired committees and led new initiatives.